Why do we use Docker?
I decided to choose this article because it goes in-depth on the way we use docker in real life and how efficient it can be when it comes to "virtualization" in a sense, which allows it to run smoother. Plus, BMC blogs are filled with potential reads about software development, implementation, methods, etc. filled with blogs about other project they have accomplished to supply on  how we are already learning the basics on docker and command lines, this information on how docker works will be used in my class for future projects will give not just give me insights but other students that have a need to gather an understanding on how to operate docker and its components and valuable resources.
What is Docker exactly?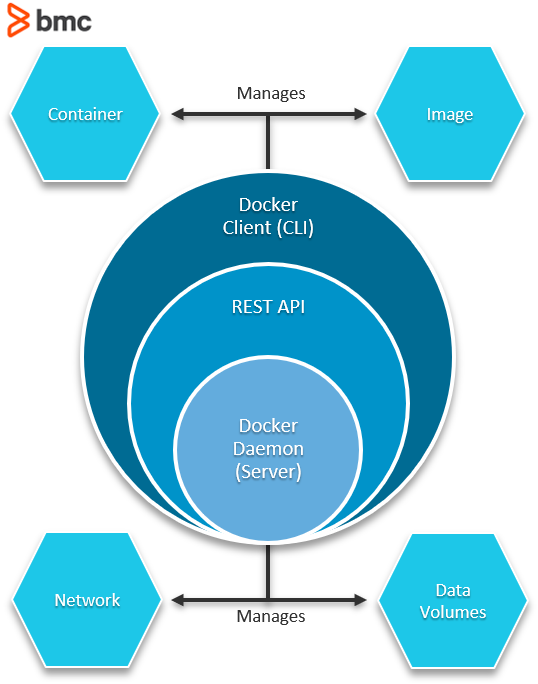 Docker is an open-sourced platform that is Linux based towards virtualization but using containers to build, run, test and packages applications with pure efficiency without losing its integrity because it doesn't rely on the computer's hardware but on the OS (Docker Engine). Docker is broken down into different elements that helps it run a bit smoother than virtualization, which are containers, images, registries, docker file, and Docker engine. Docker image are set instructions that make up the containers and processes on how to run the application. To run the images, we have the docker engine that helps maintain the virtualization said container on the host machine. If docker is installed it can be applied the same when it comes to container since they run the same. For example, when we want to build a website and add in a web server along with a database such as MySQL, we can simply make an image for the MySQL and give it instruction to the specific port you wish. then package the web server in a container to run the images you already preconfigured and its dependencies, so if you need more servers to be added, easily deployable and easy to migrate said containers to new server. 
I have no prior experience with docker but have a great understanding on how it can be useful in software development and how it can used efficiently especially when compared to cost and using VMs. I could have used this practice in combine with my database class of when I built a MySQL sever and could've practice my database with a docker container and saw first handedly how to implement and observe the inner workings of composing it into a container to save the hassle if I wanted to build a web server or application entirely on the docker services. 
Blog resource link: https://www.bmc.com/blogs/docker-101-introduction/